"Helllllooo Viewers! Surge here with Solaris TV!"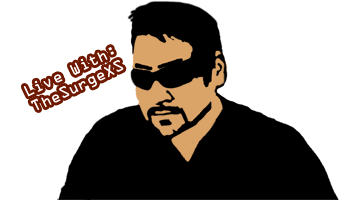 - Always wanted to do that.
Surge here, and one of the members of the Solaris TV crew. I will be hosting several streams along the week when I have a somewhat decent connection in the future. I plan to run the following programs.
Live with Surge!Poke Talk:
I talk about updates in x and y, do Team Reviews and suggestions, and whatever discussion I can think about in the time.
Pokemon/Breeding Giveaways -
I would giveaway Pokes that I have bred to the viewers and Occasionally a fully trained Pokemon. I might even do shiny fishing hunting and give that away at the end.
Battle Frontier Run
- I will do the battle frontier, and then give viewers the chance to win an item there, but taking a quiz. Like. In battle 7, what was the first move Surge did?
Wifi Battling:
: This is where I will be battling and request viewers to challenge me. I also show pre recorded battles and or might do a run in the ratings/free battles online. I will also have people come to do multi battles with me.
I would appreciate if you guys can come and watch my streams when I go live! It will be great help, so come on in, enjoy, and have fun!